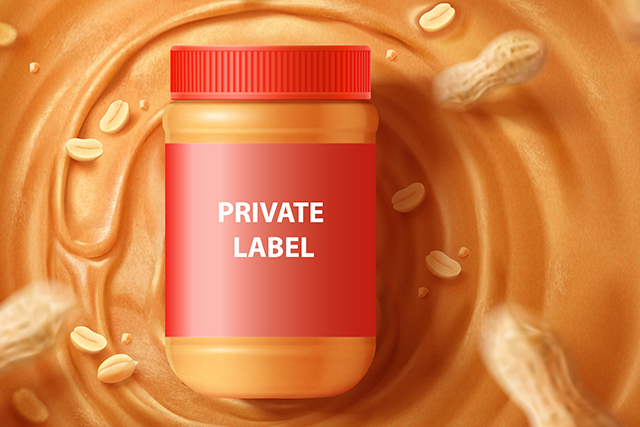 Building a brand from scratch is crucial but can be a daunting task, especially when starting out. This is where businesses can partner with private-label nut butter manufacturers to build and scale a brand. Working with private-label nut butter manufacturing companies will allow you to seamlessly and sustainably create your own nut butter brand without worrying about the production process or the hassles that come with it. With the right partner, bringing your vision to life becomes easier, and much more cost-efficient.
THREE REASONS TO OPT FOR PRIVATE-LABEL MANUFACTURING
A private-label nut butter manufacturer specializes in handling all aspects of the manufacturing process starting from sourcing high-quality ingredients to overseeing quality, packaging, and shipping.
Private label manufacturing offers full control over the branding and marketing of the product. It gives you the freedom to create a unique brand identity tailored to your target audience.
Private label manufacturing saves time and money. When outsourcing the production process, you choose to focus on other critical aspects of the business including marketing and sales.
HOW TO BUILD YOUR OWN BRAND WITH PRIVATE-LABEL NUT BUTTER MANUFACTURERS
Choose Relevant Products: As a peanut butter brand, you need to understand your target audience, their likes and dislikes basis which you can choose the portfolio of products you want to have under your brand name. Today, manufacturers are creative with the flavor profile and you can choose from a plethora of nut butters ranging from various textures and ingredients. You can include creamy and crunchy textures in addition to flavors like chocolate, hazelnut, almond, cashew, and pistachio among others. A wide flavor profile will allow consumers to shop more and shop better with you.
Define Brand Identity: Think about what you want to tell the world about your product and what sets your nut butter apart from the competition. Make a comprehensive plan on how you want to communicate to your customers and define your name, logo, packaging, and messaging ensuring that it reflects your ethos and vision. Another aspect of this extends into designing your product packaging to appeal to your end user to make a significant impact on the customer's decision to purchase your product.
Launch & Grow: After defining a proper marketing strategy, continue to grow your brand by engaging with your customers and listening to their feedback.
WHY NUFLOWER?
Nuflower is the preferred top-quality private-label nut butter manufacturer and partner to some of the biggest international brands. We manufacture nut & chocolate-based spreads that are high in nutritional value and cater to the quality-conscious consumers of today.
The Promise of Quality – At Nuflower, we use the highest quality of raw ingredients to create nut butter products. From unique flavors and custom blends, we empower brands with unique products that stand out in the market and give them a competitive advantage.
Custom Branding – At Nuflower, our experienced team of experts specializes in creating custom branding solutions to help you build a strong brand identity that reflects your vision.