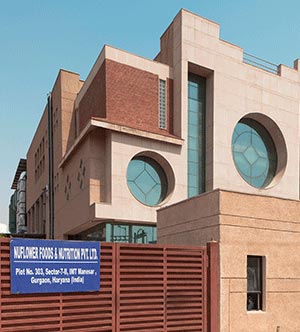 Nuflower Foods and Nutrition is the leading lipid-based nutrient manufacturer in India. We aim to, in the most convenient and affordable manner possible, provide healthy food and nutritional alternatives for the malnourished and those afflicted by structural health & lifestyle ailments. We accomplish this by manufacturing nutritional solutions.
We are the preferred partner of some of the biggest international public health organisations, for the manufacturing of Ready-to-Eat, Lipid-based Nutritional Supplements (LNS) and therapeutic foods to tackle acute malnutrition in children.
Currently, we have expanded our product portfolio to manufacture nut & chocolate-based spreads that are high in nutritional value and cater to quality-conscious brands and clients from the world over.
We have a UNICEF Supply Division GMP-accredited manufacturing facility in Manesar, near Gurugram (India). We are assisting private and public health programmes with nutritional requirements in India and abroad.